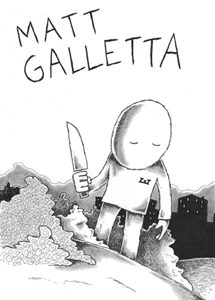 This past summer, I mentioned something about the Punk Chapbook Subscription series being released by Epic Rites Press/Tree Killer Ink. The set of 14 no-frills, no-bullshit chapbooks has started arriving on doorsteps around the world–did you get yours?
My entry in the series is a creepy short fiction piece called The Stuff Dreams Are Made Of. It involves car accidents, transcription services, and The Maltese Falcon. As most stories do.
I've been tearing through my set of the chapbooks, and it's a great collection. In particular, I thought Lawrence Gladeview's Praying for a Spare and Janne Karlsson's Street Life were fantastic, as were two other short fiction pieces, RD Armstrong's Magic Fingers and Zarina Zabrisky's The Beast Generation.
The full set of chapbooks is selling for $40 plus shipping, and is worth every penny. If your allowance won't cover that, though, I'm offering a few copies of just my title here.